Unified Business Management
All-in-one business management software that can help you understand, manage and grow your business within a single, cost-effective and modular platform. Ability to automate and track everything you do, centralized, online, and accessible from anywhere within any device.
This eliminates the need for double entry of data and simplifies the management of the system. Any information updated in the software will be reflected across all modules, and all information is available in real-time. This results in better information management and reporting, fewer entry errors and more accurate data for business decisions.

Modern Technology
Tech Assurance

Fully Integrated
Scaleable

Affordable Prices
Anyone can implement

Well Supported
Peace of Mind

SYSTEMISE AND ANALYSE YOUR BUSINESS
Previous
Next
Business Transformation Makes Easy
No more painful integrations

Moxogo's Business Management Software covers all your business needs in a one-stop solution: works on any device and access anytime, anywhere, allowing you to fully automate your business processes and reap the savings and benefits.

Discover
Understand-Manage-Grow Your Business
A robust and trusted system that will transform the way you do business and help you achieve greater heights Data Capture + Data Analysis
= Business Insights
By understanding your business challenges and identifying the system gaps in your current state, Moxogo Business Consultancy systemise and implement solutions according to your business needs, by capitalising on your data to gain business insights for better business management and growth.
Improve Productivity & Efficiency
Reduce manual and spreadsheet-based processes by up to 70%, by using a unified system including financials, fulfillment, inventory and sales.
Back office unity and automation will also reduce human error and effective utilization of staff to do better quality work.

Increase Engagement & Revenue

Fast and easy access to real-time information anywhere in the system, helps businesses to identify new sales opportunities, brings new services and products to market quickly, engage clients responsively and manage resources efficiently and provide business-building levels of customer support and services.
Sales Enablement & Optimization

An effective communication tool to serve customers better and improve relationships to show that you care, thus resulting in greater engagement and positive experience from customers.

Improves Compliance & Control

Digitisation and systemisation of the key business processes will greatly reduce human errors and paper trails, improving accountability and audit trail.

Scalability & Supportability

The integrated system can scale according to the business growth without the need to reconfigure or customize new platform. Save up to 90% in IT costs associated with maintaining, integrating and upgrading separate applications. The system is hosted on the cloud, which offers very high level of availability and security.
Sustainability and Growth

Future-proof the business by Integrating with tools to help factor ESG into business strategies, thus allowing greater influence and impact.
Investment decisions are guided by both financial and impact goals.

Total & Real-Time Visibility

One centralised data repository dramatically boosts efficiency and real-time visibility across the business, with 24/7 access from any browser, providing the right information to the right people and eliminating redundant data entry.
Ability to monitor the resources and inventory more effectively with daily cash balance visibility, using real-time dashboards, scorecards and KPI's.
Data Analysis & Reporting

The unified system allows businesses to analyse all data within the system to aid you in your prompt business decision.
With valuable business analytics and intelligence, the business can monitor expenses and profit for future planning, understand the strength and weaknesses of the company operations so that changes can be adopted, and improve on those areas to maximise productivity to improve profit and reduce cost.

Peace of Mind
No more hard knocks, guessing work & risky actions with reliable enterprise-level software

Ease of Use
User-friendly with comprehensive guides on an industrial-proven system

Excellent Support
Help is always available with a strong team of experts and 500+ online help available

Flexible and Scalable
100+ Comprehensive custom feature settings with constant software upgrades

Fully Integrated

All-in-one unified business application systemise and analyse your business

MOXOGO
Solutions Tailored to Your Industry

See How Our Customers are Succeeding with MoxogoERP

---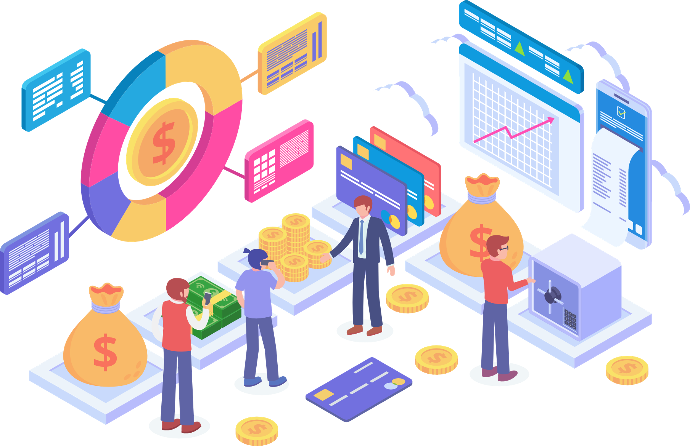 "Mxgsoft provides us with centralized data that could improve decision-making, improve efficiency, and better manage resources. We feel in control of our production cost, and our inventory and can focus most of our time on product development and our continuous improvement process.
Besides, the team provides a responsive and very knowledgeable staff who are quick to respond.
We would recommend this ERP system as it has proven to be effective and efficient in managing various aspects of a business, such as finance, production, and inventory management. It also has a user-friendly interface to fit our business needs."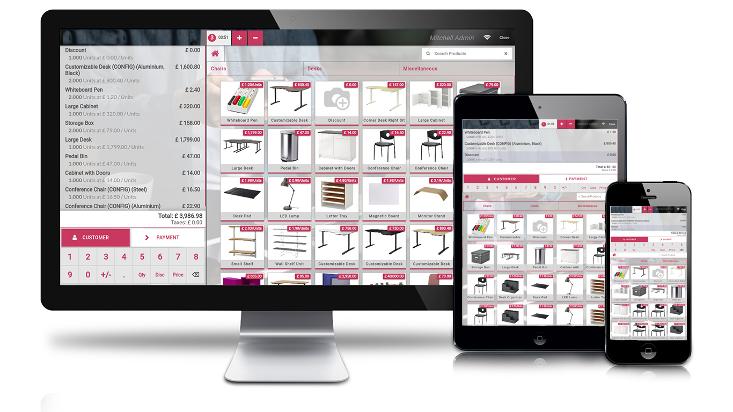 "Moxogo's customised Client management system solution has helped to fulfil the organisation's needs positively while being price competitive and user friendly.
Moxogo's team also provide good after-sale service or after-implementation support.
Therefore, considering the information and insight that I have gathered thus far, I recommend the customised CMS solution from Moxogo for charity or organisation that is looking for a CMS solution, to manage client's records, produce reports and evaluations on client information/service users, actions and outcomes, casework, case details, performance monitoring and associated information." "We, Quantum Academy Pte Ltd, engaged Mxgsoft Pte Ltd in September 2019 to develop an Enterprise Resource Planning (ERP) system to manage the company's business operations, including the processes of lead tracking, sales, invoicing, payment collection, event management and coaching.
The project was professionally carried out, with business needs clearly identified and documented, to begin with. It was well-managed with designated resources and clear processes. Prior to the launching of the system, a sandbox environment was provided for users to be familiarised with, in addition to training being provided. During the launch, users could give feedback to fine-tune the system for proper operations.
We are pleased with the way the project is handled and how the system performs.
We will not hesitate to recommend Mxgsoft to any other organizations who need help to digitalize their business operations for better performance."

Previous
Next
Let's Build Your Business Together!

All-in-One Unified Business Application that Helps You Understand-Manage-Grow Your Business to The Next Level.